The Olkaria Geothermal Spa is located inside Hells Gate National Park and it looks simply spectacular and one and a half hours drive from Nairobi.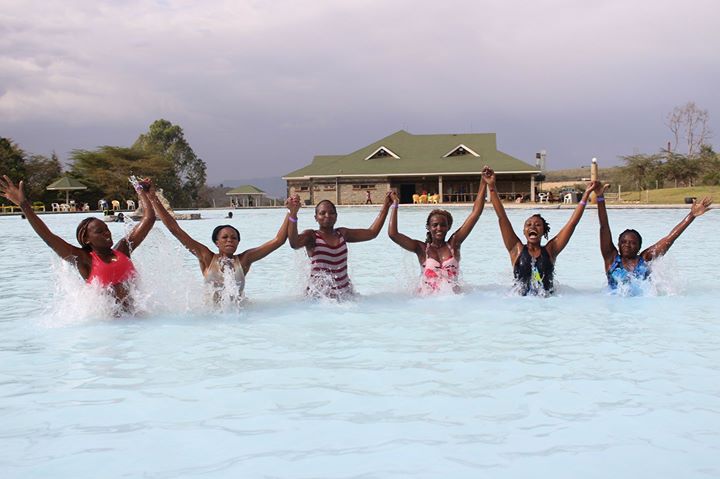 From the Great Rift Valley along the majestic shores of L.Naivasha to the land of the Maasai, the setting of the Geothermal Spa ensures that you have a memorable visit.
Other activities include game viewing, camping, bird watching, sightseeing, cycling, hiking and rock climbing.
There are two charges included, one for access into Hells Gate National Park and the other into the Geothermal Spa, the following are the fees.
Hells Gate Entry Fees:
Kenyan adults – Ksh. 350
Kenyan children – Ksh. 250
Resident foreigners adults – Ksh. 700
Resident foreigners children – Ksh. 350
Non-resident foreigners adults – USD 30
Non-resident foreigners children – USD 20
Ol Karia Geothermal Spa Fees:
Kenyan adults – Ksh. 400
Kenyan children – Ksh. 100
Resident foreigners adults – Ksh. 1,000
Resident foreigners children – Ksh. 500
Non-resident foreigners adults – Ksh. 1,800
Non-resident foreigners children – Ksh. 850